After two years impacted by the COVID situation, the BIM World Fair came back to its usual format, welcoming French and international visitors on 5 and 6 April 2022 in Paris, at Paris Expo – Porte de Versailles.
This was a great opportunity for BIM4Ren to be in the spotlight and present the developments and results obtained in the 4 years of the project to a wide audience of practitioners and local authorities, engaging in discussion on the use of BIM and digital technology in construction and urban development.BIM4Ren had a dedicated stand during the event, where Pierre Bourreau, Antoine Dugué both from NOBATEK/INEF4 and Philippe Alamy from EnerBIM interacted and demonstrated B4R tools and findings with the stakeholders attending the fair.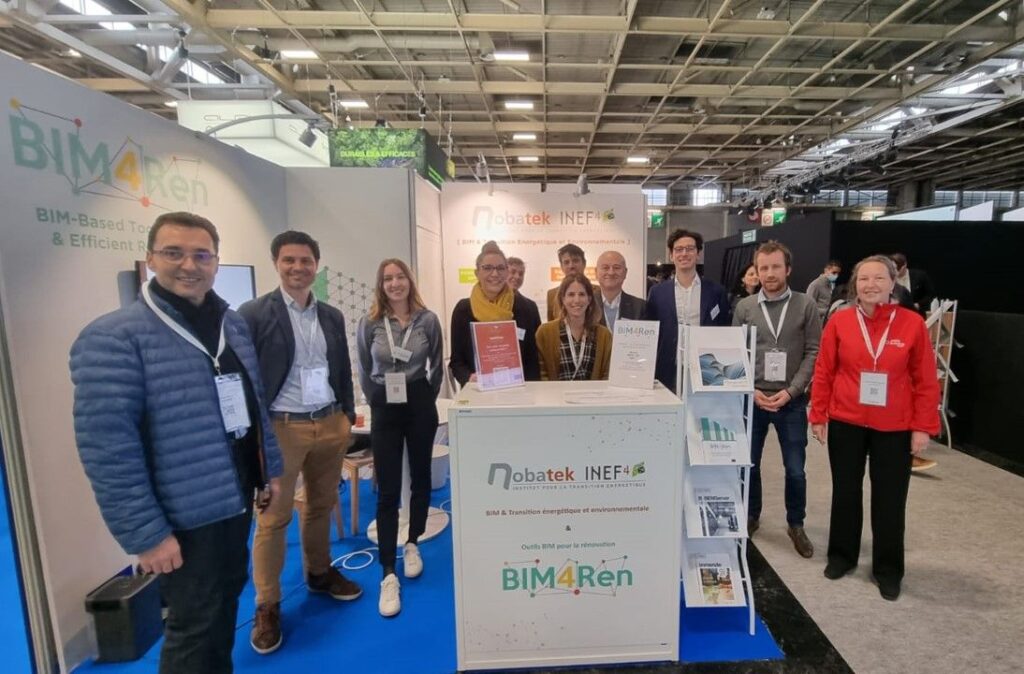 Also our project partner Wisebim participated in the BIM World fair withs its own stand, showcasing BIM4Ren through live demonstrations of the Plans2BIM tool.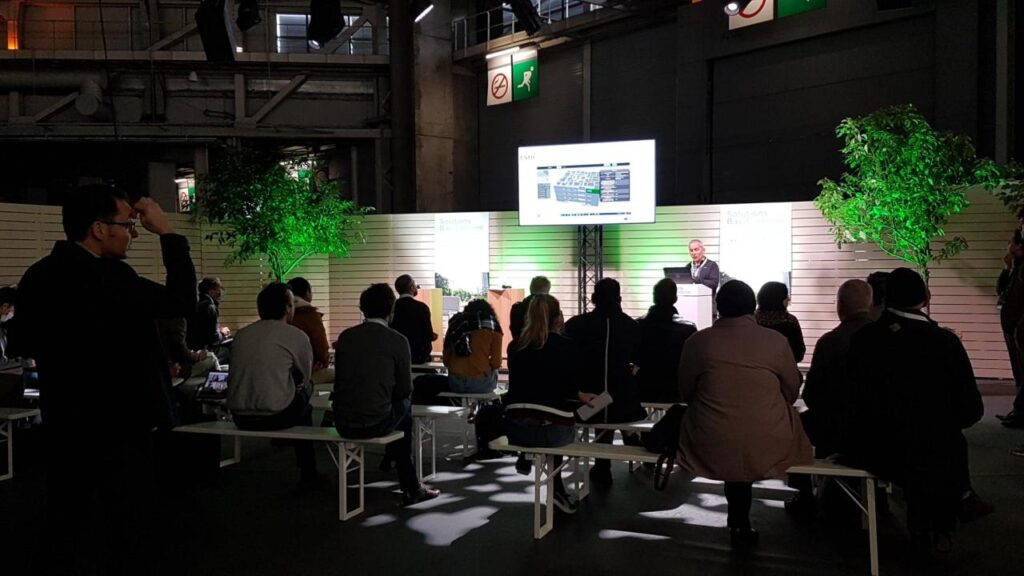 In addition, a public workshop "BIM4REN: a tool at the service of renovation" was held on 6 April at 9.30 A.M., with approximately 30 participants, which was the perfect occasion to demonstrate some of the tools developed by the project, namely:
Plans2BIM, developed by Wisebim and demonstrated by Frédéric Suard, a tool that digitalizes existing assets in BIM within seconds, generating BIM models and quantity takeoffs from existing 2D plans.
LODlifter, developed by CSTB and demonstrated by Bruno Fiés, a 3D software application that can enrich IFC models with properties relevant for energy renovation, involving product catalogues, and accessible from the KROQI platform.
BIM2BEM developed by EnerBIM and demonstrated by Philippe Alamy, a software that imports a BIM file, identifies potential geometrical errors, fix it, and then exports it as gbXML for building
Renovation Manager Developed by Nobatek/INEF4 and demonstrated by Pierre Bourreau, a full web tool that assists project managers and engineers in managing renovation projects at early stage considering energy, cost, environmental criteria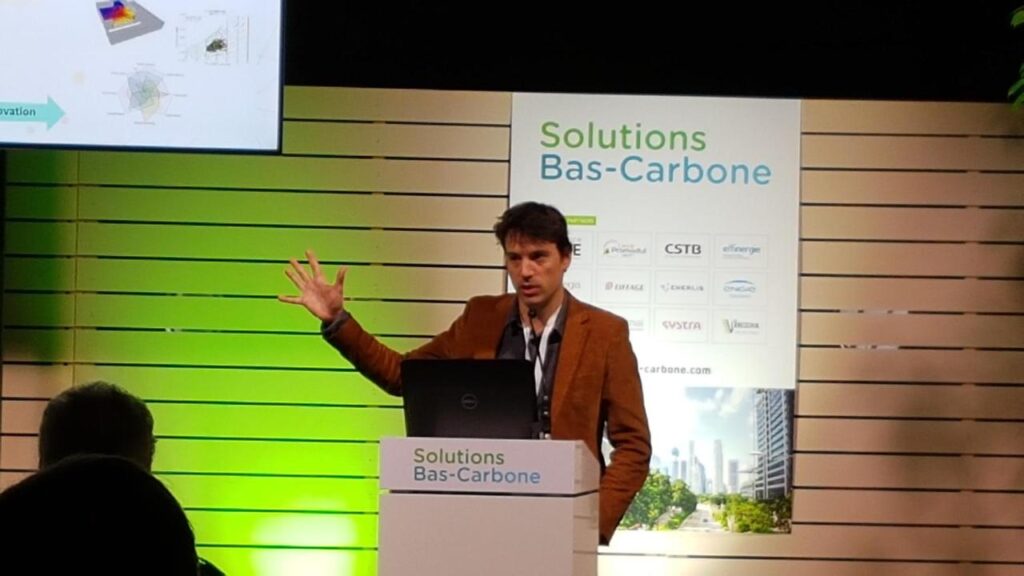 Feel free to explore our website further for more information on input opportunities and the other B4R tools, which will continue to be demonstrated in a series of final events taking place during the final months of our project. Stay tuned!