Real time testing in ongoing refurbishment operations allow project pilots to act as a user-centred, open-innovation ecosystem with co-creation, exploration, experimentation and evaluation of the deployed tools.
These "real life pilot sites" are central to BIM4REN Open Innovation 2.0 (OI2)  strategy to re-conceive the intersection between society and project performance, finding win-win outcomes and mutual benefits by tackling key societal challenges and problems. It will follow current methodology recommendations by the Open Innovation Strategy and Policy Group (OISPG) and the European Commission.
To Demonstrate the Quality of the Developed Tools
By field-testing the framework, workflows, platform and toolkits and implementing a full renovation process under different schemes and procurement procedures.
To Provide Open Demonstration Sites for the Retrofitting Sector
To use pilots as living labs as a method for validation and upscaling of the collaborative research activities to the market.
To Create, Manage and Nurture the Activities of the Living Lab
A full part of the innovation process, notably by the integration of the inhabitants participation in the pilots sites.
To Complement the One Stop Access Platform
Underpin the One Stop Access Platform as both a stakeholder engagement platform and the technical single entry point to BIM4REN.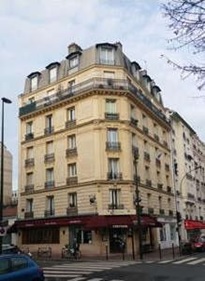 Use Residential (Social Housing)
M² per Building

14 – 800 m²
Climate Zone
CFb – Temperate Oceanic Climate
Building Owner
Logirep / Private SHO
General Construction Company
Contractor
Main Elements of Renovation
IDDS + in Protected Area
Tools
Scan2BIM with Snapkin for Geometry Adquisition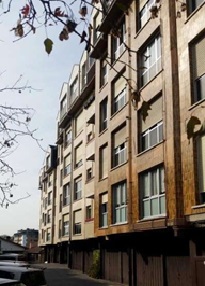 Use
Residential (Private)
M² per Building


20 – 1000 m²
Climate Zone

CFb – Temperate Oceanic Climate
Building Owner

Multi-Owner Private Property
General Construction Company

Kursaal
Technical Support


Tecnalia
Main Elements of Renovation


Basic ETICS
Tools

HeatPURE / FDD HVAC Characteristics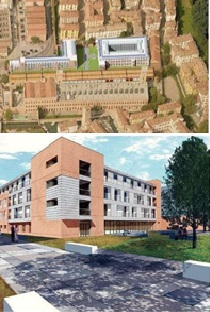 Use
Residential (Student dormitory)
M² per Building

? – 2000 m²
Climate Zone

CFb – Humid Subtropical Climate
Building Owner

Public Organisation
General Construction Company

CMB Carpi
Main Elements of Renovation


Deep Renovation (HVAC incl.) with Change of its Use
Tools
IES Full Suite / VRMP / Certification Incentive