In the framework of EBC 2019 Annual Congress, held on 20 and 21 June in Rome, the European Builders Confederation (EBC) invited the Green Building Council (GBC), Italian chapter, in order to discuss topics at the heart of the EU-funded Horizon 2020 project BIM4REN: sustainable buildings, circular economy, digital construction and energy renovation projects.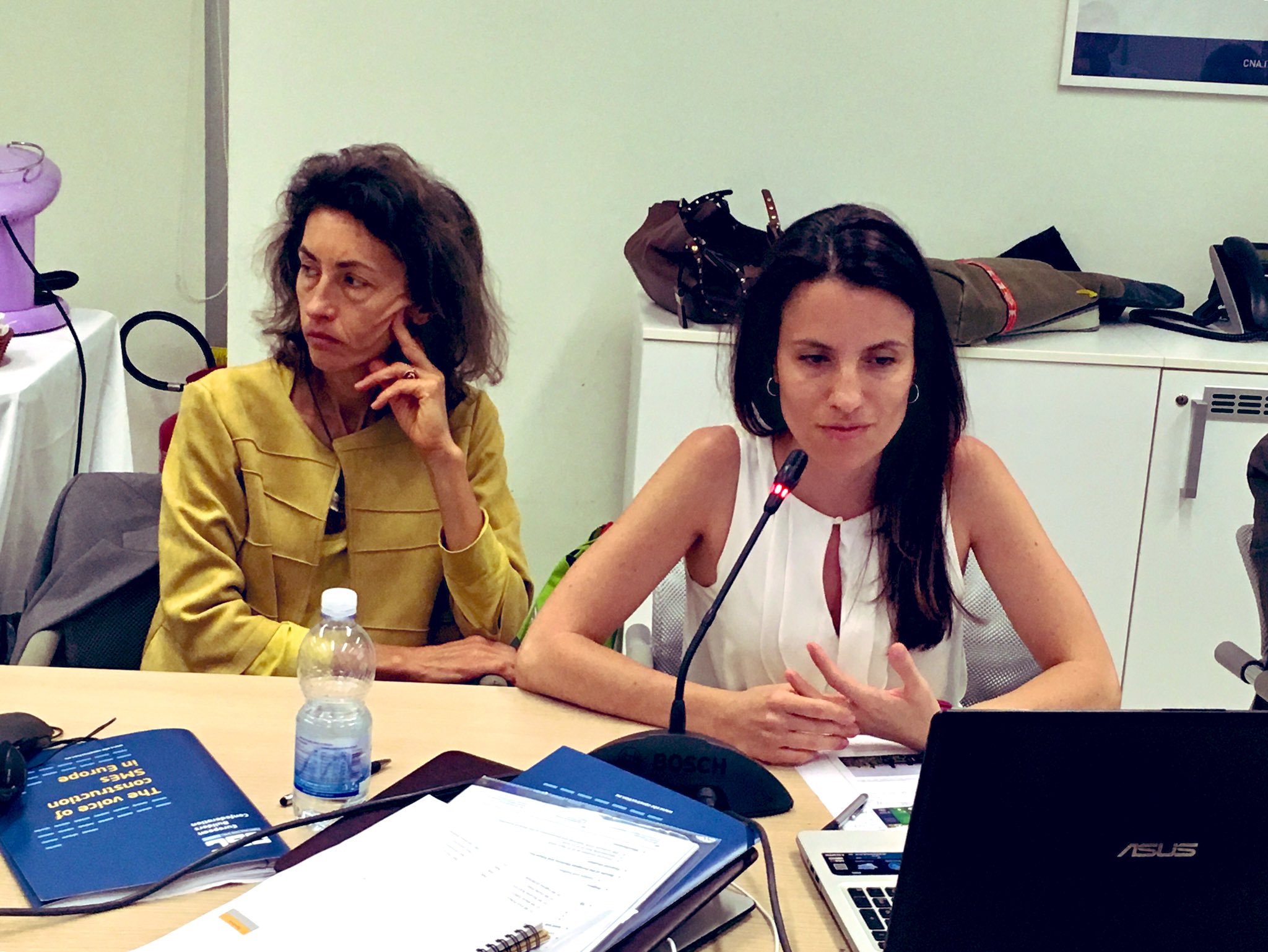 At the occasion of EBC Board of Directors, GBC Italia Board Member expert Manuela Ojan shared the association's views on sustainable construction, while GBC Project Manager Valentina Marino shared insights on the BIM4Ren pilot building in Venice. Both GBC representatives engaged with EBC Board members, all representatives of national construction SMEs and crafts associations in Europe, exchanging views more specifically on green buildings, BIM for renovation and the circularity of buildings and construction materials.
Both EBC and GBC are BIM4Ren partners, so through this exchange, EBC and GBC Italia deepened the collaboration between construction SMEs representatives and sustainability experts, at the Italian and European level, in a joint effort to improve energy efficiency in the construction sector.